Welcome to @Logue, the homepage for authors Frank and Victoria Logue. Please enjoy wondering around this home on the web.
Our latest non-fiction book is
The Guide to the Blue Ridge Parkway in its Third Edition. Money Magazine said of the first edition, "There are over a dozen Blue Ridge Parkway travel guidebooks in print, and I consulted many of them before and during my trip. By far the most useful were Victoria Logue, Frank Logue and Nicole Blouin's Guide to the Blue Ridge Parkway...a slender but informative volume that gives mile-by-mile breakdowns on everything the parkway has to offer." Buy the third edition here.
The Appalachian Trail Hiker is in its fourth edition. Thanks are in order for Laurie Potteiger of the Appalachian Trail Conference and the recent A.T. thru-hikers who helped us in the revision process. The strength of the book has always been that it is not "the Logues' book" but incorporates the experience and opinions of dozens of hikers with thousands of miles of experience on the A.T. The biggest change to this fourth edition was the incorporation of an ultra-lightweight perspective, which has become an increasingly important philosophical approach on the A.T., particularly for thru-hikers.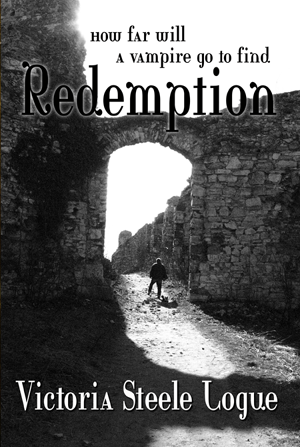 Victoria's first novel, Redemption, is available online and in stores. You can find out all about it at her website: http://victorialogue.com/recent.htm Redemption tells the entwined stories of the notorious Vlad III and Wolfdietrich, the vampire he created. The book sweeps through centuries of history and from California to Berlin, Rome, Turkey and the Carpathian Mountains of Romania in tracing the journey of evil back to its source. "Wolf" has found love, but can a vampire find redemption?

Hiking Info and Links
Appalachian Trail Info, Links and Books
Photography
Some stories and photos from their summer of 2007 trip are online here: Italy and France. There are also photos our earlier trip to Egypt online with photo pages by Victoria, Frank and Griffin each.
Stories from Georgia's History